To:

The Daily Coffee Café
DURBAN, SA: THE DAILY STOP USING SINGLE-USE PLASTIC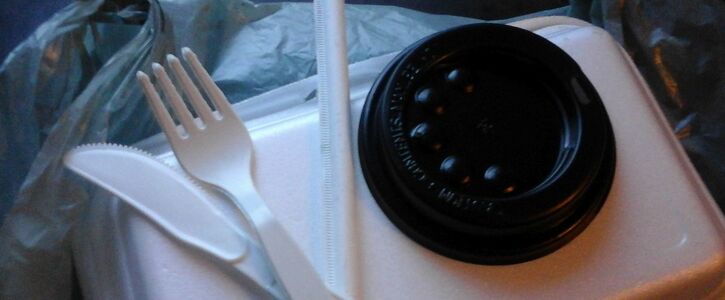 We urge The Daily Coffee Café to phase out single-use plastic packaging by investing in biodegradable or reusable alternatives.
ABANDON THE FOLLOWING SINGLE-USE PLASTIC ITEMS FROM YOUR STORE(S):
• Plastic straws
• Plastic, polystyrene and other unrecyclable containers
• Plastic lids
• Plastic cutlery
• Plastic bags
Why is this important?
While we commend The Daily Coffee Café in Hillcrest for not providing a few single-use plastic items, we do note that plastic straws are given with your smoothies, that although are served in paper cups, already have a polystyrene sip lid on them, and that meals purchased that don't need cutlery are being supplied this regardless too. We feel these practises are unnecessary, and ask that The Daily commits to extending your healthy, real and wholesome principals to the planet too, by stopping these practises and extending this to all the single-use plastic used in Café in addition.
For far too long, big corporations have forced plastic packaging into our lives when we buy their products. We have been told that recycling and better waste management are the answers. But, we know that over 90% of plastic has not been recycled.
It's time for corporations to move away from single-use plastic. The disgusting state of our coastline is one blaring example of why. Months have passed since the nurdle spill at Durban harbour, yet bits of plastic still end up on our beaches – we're talking about a 3,000 km radius!
These plastic pellets, used to create other plastic items, would not have been at our harbour in the first place had there not been a demand for plastic.
WE ASK YOU TO CUT YOUR USAGE TO STOP THE DEMAND FOR THESE ITEMS!
The more that businesses move toward biodegradable or reusable alternatives, the cheaper they will become, and the less plastic makes its way into the environment.